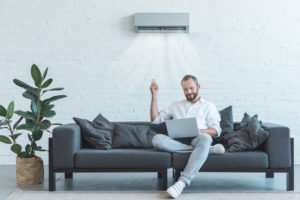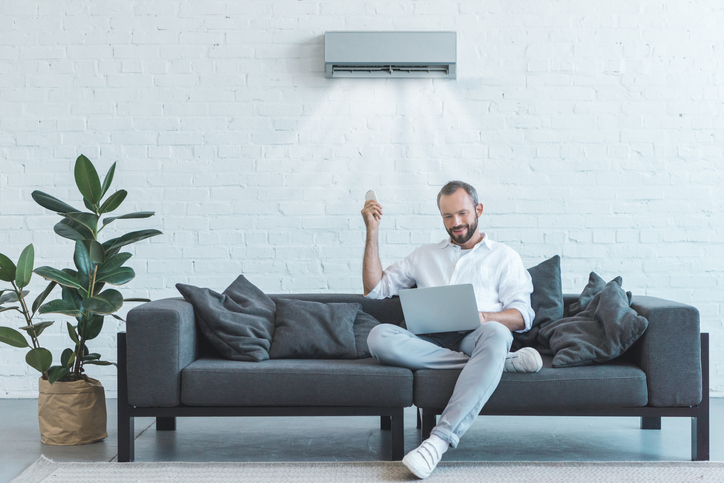 Many times, homeowners decide to add to their home's space, whether by building an addition or remodeling parts of their home that may not have been ideal living areas before. Unfortunately, often these areas don't have access to the home's ductwork, and adding it may be impractical or impossible. How can you get these areas of your home the climate control they need? You should know, ductless and converted spaces are made for each other!
If you've added to your home, or if you've converted a garage, attic or basement into an area for you and your family to enjoy, ductless heating and cooling can help keep that area comfortable. It both effectively heats and cools your home, so it's perfect for year-round use. Not to mention, by keeping a consistent climate throughout your home, your main heating and cooling systems will operate more efficiently, too.
There are several benefits to installing ductless in your converted spaces.
While it goes without saying that a ductless system will make those areas of your home without ductwork more comfortable, you should know that there are other advantages to ductless as well.
Ductless heating and cooling is efficient. Because they use advanced heat pump technology, ductless systems offer high efficiency. As a result, they're an extremely cost-effective choice for your space.
Ductless systems are quiet. These systems are made to operate so that they don't disturb homeowners with noisy operation. Space heaters can emit a buzzing noise, and  window AC units are often loud. Conversely, ductless is whisper-quiet, so you're able to better enjoy the comfort.
Heating and cooling with ductless can help with air quality. Ductless systems are made to filter the conditioned air they push out into your living space. They trap many of the particles that can get circulated through the air. As a result, ductless creates a cleaner environment with fewer allergens.
Ductless systems are non-obtrusive. Having your ductless system installed requires very little construction work, and you won't have to worry about the cost and mess that comes with adding ductwork to your home. And, ductless systems are made to blend in seamlessly with virtually any home décor.
Make your converted space or addition one the whole family falls in love with this February – choose ductless heating and cooling to make it a welcoming area year round. At T.F. O'Brien, we're happy to help you get the ductless system you need for your home. Just give us a call at 516.488.1800, and we'll see if ductless is the perfect match for you!