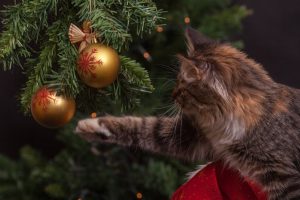 Winter is here, and that means your furnace will be working hard to keep your home warm and cozy. While we all appreciate the heat provided by our home comfort system, most of us don't look forward to the higher utility bills that winter brings. That's why it's important to make sure your furnace is operating most efficiently.
Getting annual maintenance from your HVAC dealer every fall is very important, but there is also a way you can be proactive in the efficiency of your furnace. That one simple step? Changing your furnace filter when it's dirty. According to the Department of Energy, changing your furnace filter once a month during the winter is an important measure – it will keep your system running optimally this winter and for years to come.
But how does changing your filter contribute to your furnace efficiency?
It's only logical – your furnace has to work harder when airflow is impeded. Dirty filters keep the air from flowing freely. Worse – the air that does manage to flow through your system is dirty when your filters are. These factors lower the efficiency of your furnace – and increase your utility bills.
And, there are certain factors that you should take into account when considering how often to change your furnace filter, too. These factors include smokers in your home, if you have furry friends like cats or dogs, and if you have anyone with respiratory illnesses or allergies in your home. If any of these factors exist, changing your filter on a more frequent basis might be necessary to ensure top heating system performance.
Nervous about changing your filter? No problem! T.F. O'Brien will be more than happy to help. Our technicians can show you how to do it, or do it for you – whichever is most convenient for you. Just give us a call at 516.488.1800 and we'll be happy to help.