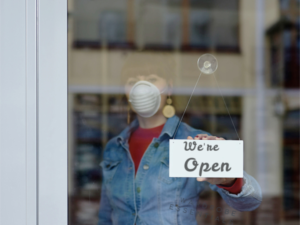 As Long Island enters Phase 1 of the reopening process, business owners may be wondering what can be done to improve the indoor air quality, or IAQ, of their commercial spaces. Many people are concerned about the air they're breathing, both at their place of employment and at businesses they frequent. If you're interested in ways you can improve your commercial space's IAQ, you should know there are ways your HVAC professional can help.
Today, there are many different types of equipment that can help remove contaminants from the air, offering better air quality for your employees and patrons. Advanced indoor air quality products can provide better filtration, as well as capture and kill technologies that can help effectively eliminate certain contaminants, such as allergens, bacteria and some viruses, from the air. At T.F. O'Brien, we offer these products both to our residential and commercial clients.
How T.F. O'Brien Can Help You Get Better IAQ
At T.F. O'Brien, we take great pride in helping our clients get the products they need for the best comfort and safety possible, and that includes a quality lineup of indoor air quality products. We're pleased to offer indoor air quality equipment to help you maintain a better air quality in your place of business, including:
Air Cleaners: Today's air cleaners offer purification within your system, effectively removing particulates, microbes, and gases. Air cleaners can help eliminate such contaminants as pollen, dust, spores, bacteria and some viruses.
Air Sterilization: Ultraviolet germicidal lights can kill mold and bacteria in your HVAC system, allowing the air that flows through the system to be cleaned before it is circulated throughout your place of business.
High Efficiency Filters: We offer hospital operating room-quality air filters that can help trap a number of contaminants, allowing you, your employees and your customers to enjoy fresher air.
Contact us today to learn more.
T.F. O'Brien takes the health of our clients and our employees very seriously. That's why we're following stringent CDC guidelines, in order to ensure your utmost safety. Click here to find out how we're making every effort to keep you safe. And, to learn more about how we can improve the air quality in your office or home, give us a call at 516.488.1800, and we'll gladly schedule an appointment with you.