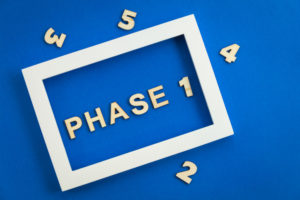 As an essential business, T.F. O'Brien has remained open for our customers throughout the COVID-19 pandemic. We have taken every necessary precaution to keep both our valued clients and employees safe during this time, and we appreciate your cooperation in our efforts. It isn't an easy time for any of us, and we are very glad we have been able to continue to meet your needs throughout this crisis.
Long Island has entered Phase 1 of the reopening process, and that means some other businesses that were deemed non-essential may now open up with guidelines in place. Below is a listing of businesses that are included in the Phase 1 reopening process:
Manufacturing
Construction
Agriculture, Forestry, Fishing & Hunting
Wholesale Trade
Retail Stores (Curbside Pickup Only)
Like our industry, HVAC, each of these industries will have specific guidelines based on their unique operational procedures that need to be strictly adhered to. There are both mandatory and suggested guidelines for each of these sectors, which can be found by clicking here, if you wish to learn more about them.
How T.F. O'Brien Can Help
Of course, we will continue to follow the mandated guidelines set forth, allowing us to safely continue to provide you with the home comfort services and products you need. Additionally, we can help businesses who wish to ensure as they reopen that their HVAC systems are operating properly, and that they have the best indoor air quality control available. We urge our commercial clients entering Phase 1 to call us with any comfort or air quality concerns they may have at 516.488.1800. We'll be glad to schedule an appointment with you to discuss your commercial HVAC needs.