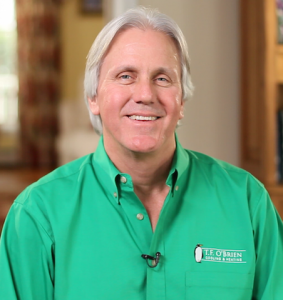 Welcome to the April edition of our Message from Kerry. We hope that those of you who celebrate Easter had a wonderful holiday, and wish the same to our readers who celebrate Passover. One thing we are thankful for is the return of warmer days. This winter was one for the record books, so we're happy to have spring return once again.
Have you scheduled your spring preventive maintenance appointment with us yet? If not, give us a call and we'll be happy to get you an appointment – but hurry because slots are filling up fast! And, if you're in the market for new AC this spring, now is the time to get in touch with us. Carrier Cool Cash is available now through June 30, 2015. Don't miss your chance at saving on a high-efficiency Carrier system.
Did you know… you can have a worry-free spring season when you choose annual maintenance from us? Or maybe you need new air conditioning this spring – if your current unit is 10 years or more, it might be time to think about replacing. Another air conditioning option is ductless cooling – a great option if you want to cool an area of your home where ductwork is impractical or impossible!
We hope you have a great April, and that all those showers bring you May flowers!
Thanks for reading!
Kerry