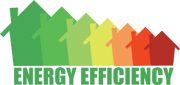 When it comes to managing your household, every penny counts, especially with energy bills.
Looking at your family's energy consumption and the annual cost of heating and cooling your home is a good place to start when you're interested in cutting costs. In fact, according to Energy Star, this accounts for even as much as 50 percent of the energy we use.
Here are a few tips to help lower your home energy bills.
Change your air filter once a month. Doing this will help keep your system running smoothly, as a dirty filter will waste energy and can cause long-term damage or early system failure.
Schedule an annual HVAC check-up. In order to keep your HVAC equipment running effectively and efficiently, there are certain tune-ups you should carry out on a yearly basis. But just like you would get your car serviced, why not also consider consulting a HVAC technician about an annual maintenance plan? This option gives you peace of mind, since a little money spent now could save you a lot later.
Invest in a programmable thermostat. These units are built to save energy and come with specially-designed, intelligent programs to make your life easier. They're fairly easy to install and provide big savings on your energy bills.
Seal your ducts. Your home's ductwork could be letting your home's energy slip away from you. Sealing and insulating these ducts can give you as much as a 20 percent efficiency boost. If you're not sure where to start, consider consulting an HVAC technician.
Consider switching to Energy Star. If you're looking to replace any of your older HVAC equipment, consider checking for the Energy Star label before you make your final decision. Investing in Energy Star-certified equipment can lead to proven significant savings each year.
For more information and expert advice on how to save money on your energy bills in the Long Island area, contact T.F. O'Brien Cooling & Heating. We're here to help.
Our goal is to help educate our customers about energy and home comfort issues (specific to HVAC systems).  For more information about other HVAC topics, download our free Home Comfort Resource guide.
Image via Shutterstock.com