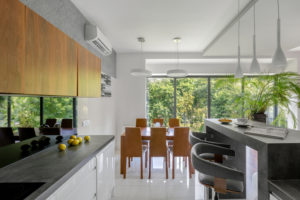 More and more, people are becoming concerned about how they impact the planet. From shopping with reusable bags and looking for products with environmentally-friendly packaging, to taking measures in their homes to minimize their carbon footprint, people are looking for ways they can protect the world around them.
The HVAC industry is no different – most manufacturers are looking for more environmentally sound solutions when it comes to the equipment they produce. Advances have been made to create equipment that not only does a better job of keeping people more comfortable but also does so efficiently. In this article, we'll talk about four technologies that have been developed that can keep you comfortable – and help you create a greener home.
4 Technologies That Can Help You Go Green
As we mentioned above, there are new developments in the HVAC industry every day that strive to minimize the impact of heating and cooling equipment on the environment. Beginning with creating refrigerants that have been proven not to harm the ozone layer, to developing technologies that use much less electricity and fuel than their predecessors, the home comfort industry is moving forward to create products that benefit both the planet and the homeowner.
T.F. O'Brien can help you get the environmentally sound products you need.
At T.F. O'Brien, we want to provide our customers with products that not only help them stay as comfortable as possible but also use technologies that are better for the environment. If you'd like to learn more about energy efficiency and how we can help, simply give us a call at 516.488.1800. We'll be happy to talk to you about your home's efficiency, and how T.F. O'Brien can assist you.