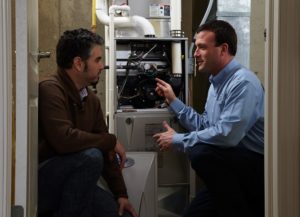 Most people with furnaces installed in their homes know how important regular heating maintenance is. Usually, furnaces show tell-tale signs of poor maintenance earlier on than other types of heating equipment. Furnace owners know that dusty, dirty air, unpleasant odors, noisy operation, and higher than usual energy bills are pretty good indicators that maintenance is needed.
But, other heating systems might not show you the signs that they need to be maintained as readily. Below, we'll give you a breakdown of why various types of heating systems need maintenance, so you can be better prepared for the cooler weather ahead, regardless of the type of heating system you own.
Types of Heating Systems & Why You Should Maintain Them
Additionally, just about all equipment manufacturers require maintenance in order to keep warranties intact. Failure to get the annual maintenance needed on your heating equipment may void the warranty – which can result in having to pay out of pocket should you need repairs or component replacements.
T.F. O'Brien can help you get the maintenance you need for your home's heating system.
Whether you rely on a furnace, boiler, heat pump, or ductless system for your home heating needs, T.F. O'Brien is ready to help you get the annual maintenance you need. Simply give us a call at 516.488.1800 to schedule your heating maintenance appointment.