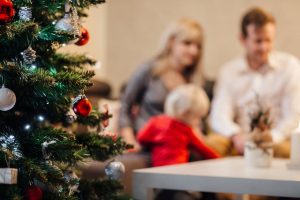 Thanks for reading Kerry's Monthly Message for December. The holiday season is here, and we're looking forward to special times with friends and family. The scent of Christmas cookies baking in the oven, the twinkling of lights in the windows, and the joyful, giving nature that the season seems to bring out in us are just a few of the reasons that we love this time of year.
Of course, there is no good time for a furnace or boiler breakdown, but during the holiday season it's that much worse. At T.F. O'Brien, we understand that heating emergencies can happen at the most inconvenient times. That's why we're here for you – nights, weekends and even holidays. If you need emergency services, call us at 516.488.1800, and we'll be happy to help you. 
We love this time of year – especially giving gifts! Need some ideas? Read on…
This December, we have some gift ideas for the person on your list who has everything – why not give the gift of HVAC? And, if you're wondering the best way to keep your furnace running optimally this winter, there's one simple thing you can do. Find out what it is by clicking here! Additionally, here are a few ways you can save energy – and ultimately money on your utility bills – this winter. 
We hope you and yours have a joyous Christmas or Hanukkah season, and we wish you the very best for a happy New Year. See you in 2018! 
Thanks for reading, 
Kerry