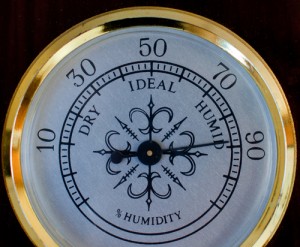 We all know that the winter months in Long Island are notorious for creating an excessive amount of static electricity around the home, causing everything from unpleasant shocks to bad hair days. The reason for the static increase is related to a home's heating system and the lack of a humidifier.
While heating your home makes for a cozy atmosphere on chilly winter evenings, it also tends to dry out the air inside your home, creating static electricity.
One of the most effective ways to beat static electricity this winter is to take advantage of a humidifier. Consumers have several options to choose from to best meet the needs of their households. The most affordable solution is a portable humidifier, which is limited to serving a small area in the home and may not always do the best job. If you find that the static electricity problem in your home has really gotten out of hand, you may want to consider installing a whole-house humidifier.
There are two basic categories for whole-house humidifiers: power and bypass. The power version utilizes a built-in fan to humidify the air in a home, and a bypass model bypasses some of the forced air from the supply side of the furnace, humidifies it, and pushes it out of the return side of the furnace. Both types of whole-house humidifiers are excellent solutions for managing the humidity level in your home.
Similar to your home's thermostat, whole-house humidifiers typically have a humidistat to help control the humidity level within your home. As temperatures drop, the humidity level of your home should be decreased as well. Making yourself aware of the recommended humidistat settings based on the outdoor temperature can help you to best avoid a static electricity problem in your home.
Long Island homeowners are turning to T.F. O'Brien Cooling & Heating to manage the humidity levels in their homes with the help of whole-house humidifiers. Please contact us today to learn more about how we can make your home a more comfortable place for you and your family.
Our goal is to help educate our customers about energy and home comfort issues (specific to HVAC systems).  For more information about other HVAC topics, download our free Home Comfort Resource guide.
Image via Shutterstock.com