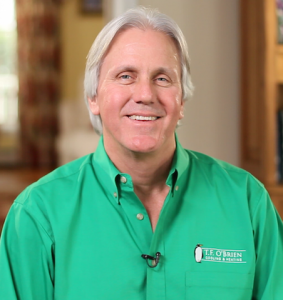 Welcome to the August Message from Kerry. We hope this finds you well and enjoying the remaining days of summer. It's hard to believe, but in just a few short weeks the kids will be back to school, and we'll be back to routine. Summer never seems to last long enough! That's why this is the time of year to take advantage of all the great things the season has to offer – and to make those home improvements you've had on the back burner.
For instance, you might have been thinking about – and putting off – installing new air conditioning in your home this summer. It's not too late! We can help you get a new air conditioning system so once next summer rolls around, you'll be more comfortable and energy-efficient than ever! Of course, when late summer approaches, so does hurricane season. Here on Long Island, we unfortunately know what the aftermath of that can be like. We encourage you to protect your family with a standby generator. And, late summer is the time of year when plants like goldenrod start to bloom, making those with allergies suffer. Did you know T.F. O'Brien can help you improve your indoor air quality?
All of us at T.F. O'Brien hope you have a wonderful August. Thanks for reading!
Kerry